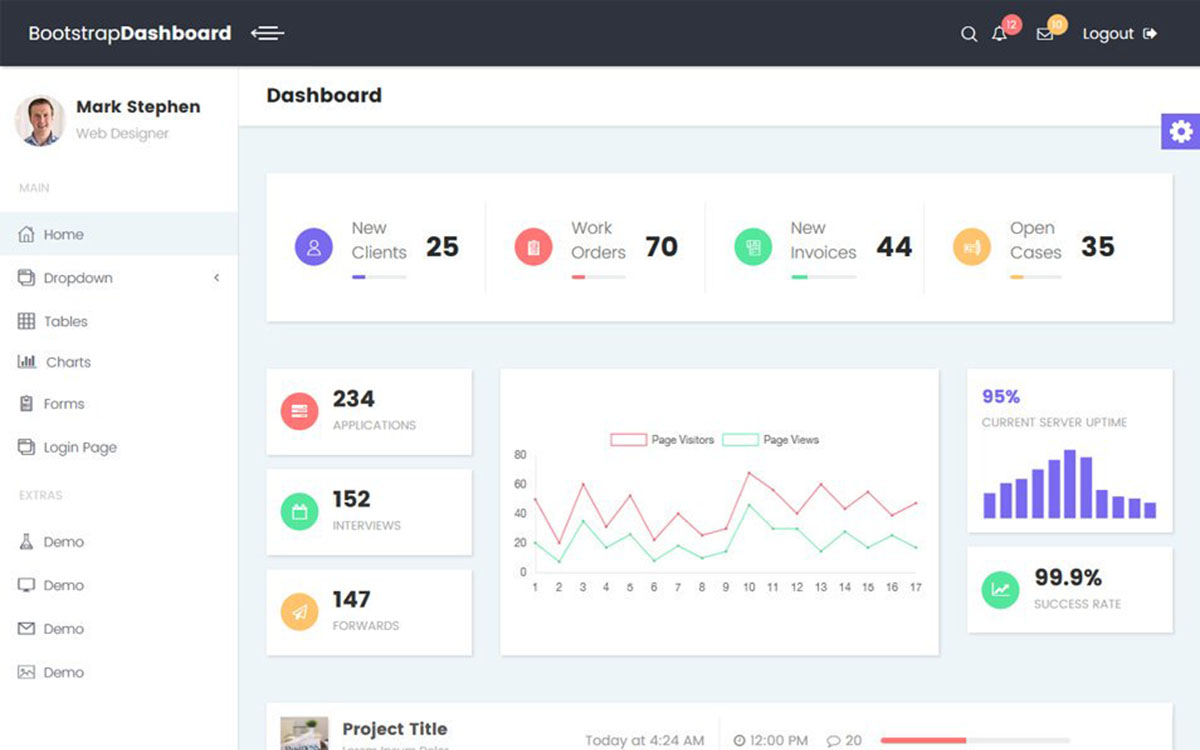 Bootstrap 4 Material admin is a free Bootstrap 4 admin template. Its UI and design was inspired by Google's Material design framework.
It contains 6 HTML page templates, all of them in 6 colour variants.
Pages included in this template:
Main dashboard with 14 different widget types
Demo tables - 4 demo table styles
Charts - Custom styled line charts, bar charts, doughnut, pie chart and more
Forms screen - showcase of all custom styled form elements you can use, including custom checkboxes, radios, animated form labels and more
Login screen with a nice blurred photo background
Sign up screen
Also, as a bonus for donors, I can provide you with the SASS files for even easier template customization.
Продавец-2